Are you Wondering How to Grow your eCommerce Business in 2022?
Ecommerce growth tactics and methods are always evolving. What worked a year ago may not work today.
Every company's business model is unique, and what works for one firm may not work for yours.
The key to growing your business is to be creative and adaptable.
The secret to making $100,00 a month may not be the same as the one that will help you achieve $100,000 per month.
The key to eCommerce success is not having the proper tools.
If you want to develop your eCommerce business, you'll need a tested framework that will help you achieve long-term growth.
That's what we're presenting in this article.
This is a must-read if you're ready to stop fighting and start growing your business in both the near and long term.
Let's get started!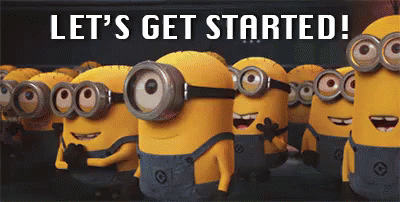 Why Most eCommerce Businesses Fail To Grow
Before we get started, it's critical to understand why most eCommerce growth attempts fail.
According to the U.S. Small Business Administration, only two-thirds of firms survive their first two years, and just half make it past the first five years. Only a third of enterprises reach decade status.
Your company runs the danger of going to the graveyard if it isn't able to develop.
The cost of doing business is on the rise. Inflation ranges from 0.7 to 3% each year, but if you can't attract (or keep) enough consumers, your company won't be able to grow.
You will be one of the firms that close their doors within the first few years because you did not develop fast enough to stay solvent.
So, why do the majority of eCommerce businesses struggle to grow?
The most common reason that eCommerce businesses fail to realize early growth is that they are not adequately addressing a market need.
The founder had a "cool or viral product" and instead of looking to the market for what the market wanted, decided to start his own firm.
Even if you succeed in product/market fit, your company will not grow unless it finds new customers. It might appear to be viable at first, but it will never genuinely develop as long as you don't find more consumers.
B. Lack of Cashflow Management
One-third of small business owners named a lack of funds as their top challenge. Many companies concentrate on earnings early on, but few pay attention to cash flow. Revenue and accounts receivable are both indicators of growth, but they don't tell you how to pay for current and ongoing expenditures.
Managing your cash flow is critical, especially if you are just getting started, and adjusting your eCommerce business model to improve cash reserves may free you up to focus on long-term goals.
C. Improper People Management
When a company grows, finding new workers is typically at the top of its to-do list.
If you want to serve more clients and continue growing, virtually every eCommerce firm will need more workers.
Hiring a team is difficult because not everyone can perform the task, and if you hire good people who don't have effective leadership, they will become terrible people.
If poor individuals are provided with excellent leadership, they may improve in certain cases, but in other situations, they won't be able to do so.
It's a really fascinating, multi-dimensional thing: developing a team and managing it, as well as fostering a positive culture.
According to a YouGov poll, 55 percent of employees leave their jobs due to poor management.
Even if you do manage to attract outstanding individuals, it is critical that the leadership, team dynamics, management procedures, and culture are positive and empowering.
If not, you'll find yourself in a constant, expensive cycle of turnover, which will stall your growth and potentially sink your entire business.
D. Unfocused Efforts
In the business world, there's always something new on the horizon; a new approach, set of techniques, or a so-called "hack" that is supposed to unleash client flow.
However, if you constantly switch strategies, your eCommerce organization will not develop.
Let's assume, for example, that you're attempting to use content marketing as a method for expanding your business.
You've spent two months searching for the "holy grail" of blog articles… but now that you see your rivals increasing their Google Ad spending, you must do the same.
What happens after that? You lose the momentum you built through your content marketing campaign.
You're starting from ground zero and concentrating on something new.
Those two months you spent producing content with limited long-term growth are reflected in advertising expenses until a fresh approach emerges and you change course once again, attempting to go deep out of the box.
In the end, you've spent money on each channel with nothing to show for it because you didn't put in enough time and effort.
This is frequently presented as "experimentation," but genuine experimental design and execution determine the time and money needed to start, complete, and analyze an experiment from beginning to end before changing course.
That is why you will find that the most successful businesses often behave in accordance with their own internal culture.
Businesses that adopt a "go big or go home" attitude tend to flourish. New ideas based on the mood of the owner or head marketer are not encouraged.
E. Not Focusing on Customer Retention
Retaining existing customers is forecast to be 60 percent cheaper than attracting new consumers, according to experts.
If a client has previously bought from you, failing to satisfy and retain them is a missed opportunity.
Retention isn't as popular or exciting as acquisition, which is why both new and established firms frequently overlook it.
Don't be a fool! The buying experience begins and does not conclude with the sale.
How to Grow your eCommerce Business In 2022 (and Beyond)
Now that we've covered some of the most common reasons eCommerce companies fail to develop, it's time to learn how to grow your company successfully.
Here are the steps of our 7-step guide:
Determine Your "North Star" Objective Or Metric
Create a Team and Give Them the Tools They Need to Do Their Best Work
The Numbers Speak For Themselves (Quantitative Data)
The People (Qualitative Data) Is Used To Assess Performance
Retain and please existing customers
Improve Your Marketing and Sales Funnel With These Three Simple Strategies
Create a recurring lead generation channel for your business.
If you follow these steps, you'll be able to avoid the potholes that many entrepreneurs encounter and maintain your business on track for exponential growth.
1. Determine Your "North Star" Objective Or Metric
The first step towards advancement is deciding which goals are most essential. Your "north star" metric—something you're constantly striving to improve and the KPI you use to assess growth.
A north star metric is commonly linked to one of these topics:
Monetization values (such as sales, purchases per customer, or customer lifetime value)
User behavior (such as the number of active users, or the amount of time spent using the product)
Customer Retention (such as Net Promoter Score, repeat purchase rate, or churn rate)
Note that becoming a thought leader isn't a north star indicator. For example, "customer retention of greater than 80%" or "churn rate of less than 2%," are examples of measurable goals.
The most successful CEOs in history are quiet individuals who you've never heard of. They're modest, logical engineers who avoid the limelight and have no interest in fame.
They focus endlessly on growing value, allocating resources, and improving efficiency while remaining outsiders.
How do you determine your north star measure?
Customers' perceptions of your product or service, as well as the benefits they obtain from it, determine whether or not they'll buy from you again.
Examine these two areas of your company. Which metric encompasses both?
For example, "nights booked" might be Airbnb's north star measurement. It makes more sense to expand by focusing on "nights booked," rather than a vanity metric like "number of bookings," since its customers use (and pay for) it on a nightly basis.
A social networking service, like Twitter, might track the number of times a user opens the app. This is a crucial indicator because without consumers using their platform, neither their advertising platform nor the company would be lucrative or successful.
A retail chain may have its north star measure as, for example, "purchases per customer." They recognize that client retention is more beneficial (and cost-effective) than new customer acquisition, so they continuously strive to increase the number of purchases each consumer makes in order to promote brand loyalty.
Have you established your north star metric? Naming a KPI isn't enough; you won't see significant development by focusing on one indicator.
Your team must wholeheartedly embrace your north star metric, and they must constantly assess their performance against it at predetermined intervals to determine if it's progressing you toward that KPI.
Let's put it into action. For example, suppose your firm offers online courses. Your north star metric in this situation might be user engagement.
You want clients who buy your course to read it and follow the guidance you're providing, ultimately recommending your product to their friends when it succeeds.
You may focus more on updating your course material and onboarding sequences instead of attempting to attract new clients through inbound marketing.
These activities are all about improving user activity, the north star metric by which your business may flourish—KPIs that helps it develop.
To summarize, Eliminate any tactics that aren't directed toward your north star KPIs.
Do the same for techniques you expected to improve your north star metric as a byproduct of something else.
Your entire attention should be on tactics that are specifically tailored to improving your holy grail metric.
2. Create a Team and Give Them the Tools They Need to Do Their Best Work
The number one factor that will determine your company's success is your staff once you've achieved product/market fit.
Great people with excellent leadership will get you there. Staff or poor management won't get you there.
It's tough for a solo entrepreneur to implement plans that impact their north star indicator, especially when there are other fires to attend to.
The number of elements that you must manage is staggering. You'll need to deal with operations, customer service, financing, and a lot more. Each of these tasks takes time away from your north star metric; nonetheless, they are essential.
So what do you do?
The simplest way to handle it is to outsource your responsibilities and start building a competent staff or Using eCommerce CRM and other growth tools.
Find out what you know well, the daily chores you want to concentrate on, and the areas of expertise that are most important for your business—then hire individuals to complete anything that doesn't appear on your list.
For example:
You may realize that you despise keeping track of your finances, so outsource your bookkeeping to a professional.
Spend your time instead reconciling your accounts on something that helps you reach your north star metric.
In the case of email marketing, you may use a team to handle your inbox if you don't want to deal with customer service.
Hiring a competent sales and support staff is certain to help your business develop—especially if your north star metric is something like NPS, where you want each client to be delighted with your assistance.
However, when recruiting for growth, it's critical that you choose the correct individuals for the position.
Choose an expert who knows what they're doing if you're looking for someone to take duties off your plate so that you may focus on your north star metric.
Many business owners make the error of approaching human resources with a cost-first mentality. They consider it a cost rather than an asset to their company, and so they seek the lowest-cost alternatives.
This is not the way to go about it. If you prioritize cost, you will spend more, in the long run, owing to training, turnover, and low production expenses. You'll make back a lot more than you invest if you hire high-quality employees.
Hiring exceptional people alleviates a lot of issues for you, but even with outstanding employees, you'll need to develop processes and policies that allow those individuals to perform at their finest.
Here are a few goals you should strive for with this approach:
Keep all instructions concise and simple: As a manager, your number-one responsibility is to clearly convey the goal and provide the required guidance. Make no assumptions. Your staff should always understand exactly what is expected of them, what their own personal #1 objective is, and how it contributes to the company's north star aim.
Provide Consultation: The goal of having competent individuals is that you don't have to micro-manage them. Allow them to excel once you've given clear instructions. It's probably not going to look exactly the same as if you were doing it yourself, and you'll discover that generally, it's a good thing.
Promote by offering incentives: Link your employees' personal success to the company's success. If they do anything that helps you, it should also help them significantly. Make performance incentives a genuine joke at your company? Don't make little accomplishments into something insignificant. Small rewards should be given for modest achievements, while large rewards should be handed out for big accomplishments.
3. The Numbers Speak For Themselves (Quantitative Data)
In a growth environment, the key to success lies in Numbers.
You are generating $X and now want to earn $XX.
However, there are a lot more crucial figures beyond your revenue and income counts.
You must have a firm grasp of numbers in order to flourish. The "numbers" are quantitative data, and you must know how every component of your company is performing.
You need to know how every aspect of your business is going, from beginning to end: each client touchpoint, every step in the customer journey, every action taken
Start by mapping out your consumer journey, from their first contact with you to the moment they leave. Make a list of every activity a potential customer may do between their initial contact with you and your ultimate connection.
Every phase of the trip must be tracked, and the information must be interpreted and understood.
You'll also need to make a list of all the variables and pathways that define each individual's path:
Which channel(s) do you think generate the majority of your sales?
What are the most common methods to acquire?
What pages do customers go to before making a purchase?
Our endeavors to expand will be blind if we don't realize what's going on in our business right now.
If you conduct business online, you'll need analytics software to assist you. Zoho Analytics Reports are a wonderful place to start.
You may create a report that displays the most popular pathways on your website using the "Made a Purchase" segment.
You can identify:
Which landing page(s) are the most effective?
How many interactions does a typical customer have with your business?
What kind of material do your consumers read before making a purchase?
The final page that a potential buyer sees before landing on the purchase confirmation page.
After you've installed Zoho Analytics on your website, you'll be able to record and utilize this data to make better business decisions.
Here's a helpful video to get started with Zoho Analytics if you haven't already.
Take a look at this information to get an idea of how it might benefit you.
You may see that 90% of your customers click on the product page that you've promoted using Facebook advertising.
This means that content marketing would be a significant benefit—you've shown that most clients require this sort of material before making a transaction.
You continue to post product pages on Facebook without understanding this information. Your aim is "conversion," but we all know that most individuals won't convert right away.
Instead, it would be better to optimize your campaigns for a cheaper goal—such as brand awareness or link clicks—to reach more people and offer the information they truly want.
So, figure out the typical customer journey. You'll need to know the touchpoints you have with them at each stage in order to decide which pages should be prioritized.
Don't forget to check it off your to-do list once you've done it. You should re-examine your customer journeys on a continual basis, as they may change as your business expands.
Increased costs and specialized consumer targeting can have a significant impact on the ways people go from "stranger" to "customer."
4. The People (Qualitative Data) Is Used To Assess Performance
Numbers are simply one kind of data, and they can only reveal one aspect of the truth.
The other side is people:
Your consumers have a lot to say about your company. Your employees, too, have their own insights to offer you.
We can now use various tools to help us better understand the data and extract insights that can propel the company forward.
Through the quantitative research techniques we discussed, get to know your consumers on a personal level. Intensive analysis should be done on the following topics:
What your customers are saying: What assistance do they need? What issues are they attempting to address? What difficulties are they having with it? Get this data by asking your sales team to provide you with a list of FAQs.
The information they're searching for: What words do they use to discover solutions to their difficulties? Use keyword research tools like Ahrefs or Ubersuggest to uncover these.
What (and where) they are communicating online: What social networking sites do they use? Are they active in specialized forums or groups? Do they utilize jargon? Customer surveys can help you discover this information.
Use the data you've collected to develop accurate buyer personas, but more importantly, figure out what makes your consumers tick.
According to one study, 71 percent of enterprises that exceed revenue and lead targets have created personas.
These detailed profiles give you the ability to do anything:
Speak to your consumers in their own language (which is helpful with relatability);
Find more individuals who match your ideal consumer profile, and use the same language to persuade them to convert.
Making sure you have all the tools you need to collect (and use) as much ongoing feedback as possible is an important aspect of comprehending your target consumers.
A lot of businesses already receive useful feedback that is lost. They don't have procedures in place to employ criticism—even if it's useful.
To address this, consider incorporating customer feedback research into your routine. Establish a feedback channel where consumers may submit their requests by email and have one team member "own" the process of seeking input outright (through questionnaires, user testing, and interviews).
Hold a monthly meeting to go through the ideas. Invite each member of your team, since they may have knowledge about whether or not to implement it and how to take the feedback further.
Let us demonstrate how we can use it. Let's use the Fortune 500 as an example. Say you provide consulting services to Fortune 500 firms. You have these nuggets of criticism to discuss:
Customer A: "Can you provide me with a website that will allow me to access the notes from our sessions at any time?"
Customer B: "It'd be ideal if you could set up a live chat to respond to specific inquiries.
You decide that Customer A's comments are not a high priority. It's the first time anyone on your team has ever heard of a consumer requesting an online portal. Despite the fact that demand greatly outweighs supply, you add it to your list to re-assess in six months.
Customer B's comments, on the other hand, are quite useful. It's something you can put in place right away without having to do a lot of research, so you enable live chat on your website and assign one of your customer service agents to respond to inquiries that flow through.
Regardless of your choice, return to the consumer who provided you feedback and let them know about it.
Customers will feel as though their opinion is being heard—a significant competitive edge.
5. Retain and please existing customers
Customers are an afterthought. Customers are a topic that everyone wants to discuss. Getting new consumers is exciting. It's alluring. It gives a strong dopamine release.
The fact is, however, that it's not nearly as crucial as retention.
Customer retention and satisfaction are the linchpins of long-term development.
5 times more likely to buy from you than new visitors are previous clients (Marketing Metrics).
It costs 5 times more to acquire new consumers than it does to retain existing ones (Forrester Research).
Customers are more likely to spend 43% more money with companies they're loyal to (Fundera).
You may be shocked to learn that your company's attempt to keep customers starts the minute they meet you.
You'll have a hard time convincing people to return if they don't know, like, or trust you from the start.
If a client's order viewing on your website crashes, there's a good chance they'll go to another firm for future purchases.
Customers will search for a company with an unreliable site rather than suffer through the inconvenience of using your website when they can simply visit another business that functions properly.
It's also essential to remember that once customers have received their purchase confirmation, they do not necessarily become loyal.
You need to earn their trust by ensuring that every first encounter with your business, whether it's via the internet, app, or product, is flawless.
Once you've mastered the fundamentals, set up procedures to keep clients for a long time. It might be:
Having several forms of customer support (live chat, social media, email, and phone)
Going above and beyond to assist them
Sending re-engagement emails
Inquiring about their thoughts and implementing ideas is a must.
Running a loyalty program
Offering discount codes or coupons
It's not enough to find new clients; they have to trust your product or service and become loyal advocates!
In order for a business to grow, it must retain current customers. You'll avoid the stressful (and time-consuming) necessity to look for new consumers if you can keep them happy.
Customers will buy again and again if you provide them with a great experience, according to Shopify's research.
Customers are willing to refer after a good experience, meaning you may convert existing customers into repeat clients and new consumers with this method.
Isn't it much simpler to win over a few dozen new consumers, all of whom are unfamiliar with your business?
Rather than attempting to persuade them to buy repeatedly, you don't have to go through the trouble of convincing them.
All you need to do now is show them that you've earned their trust and that it's only a matter of time before you earn their ultimate trust.
6. Improve Your Marketing and Sales Funnel With These Strategies
You have a sales funnel if you run a company. It may not be planned well. In any case, it's there.
You've probably already plotted out your customer journey if you've been reading along thus far. That is, essentially, your funnel.
You should be keeping track of it now, and if you are, you're in an excellent position to make improvements!
To begin, you must first understand what you want to achieve with your funnel.
This framework extends beyond email. This should be the same across all platforms and channels.
When we want to improve something, the first thing we should do is figure out where it's having the most difficulty.
For example:
Let's assume that with interesting articles, good advertising, or another attraction channel, we are receiving hundreds of new visitors to our site every month.
These people browse our material and spend a lot of time on the website before leaving, yet we never see them again.
Users are becoming more and more hesitant to share their contact information as a result of this.
We need a method for encouraging them to provide us with their contact information, whether it's by creating an account, signing up for a tool, or subscribing to our email list.
Let's look at another example:
We have a low-cost product that we use as our first sales objective, and we're receiving a lot of sales, but consumers don't buy anything more expensive or from us again after they acquire this item.
There are two potential issues here.
First, we may need greater alignment between that first product they are so excited to buy and the rest of our portfolio. The other stuff might not be relevant to their requirements. This is where obtaining some qualitative consumer feedback can be really beneficial.
On the one hand, we may be having a "delight" problem. Perhaps the low-cost product we're selling is lacking. It's not particularly nice, and when consumers give us their money to acquire it, they become dissatisfied and uninterested in doing business with us again. Getting personal comments might help us determine whether this is a problem
Improving your funnel depends on data, so if you don't keep track of and analyze it, you won't be able to do anything about it.
7. Create a recurring lead generation channel for your business.
This is unquestionably the topic that came to mind when you decided to learn how to expand your business.
The last place is where it belongs. It's because we've put it last for a reason. At the end of the day, profits are the most essential aspect of starting a business… but it isn't the least important.
You need a strategy to consistently acquire excellent recurring leads month after month.
Unfortunately, there is no one-size-fits-all solution to marketing. The channels that work for one firm may not be suitable for another, necessitating a kind of trial and error.
The right channel for you might be any of the following:
Content marketing: Create long-form blog articles around the subject your target consumers are looking for. (You'll already have a list of topic suggestions from your consumer research.)
Email: Create pop-ups and welcome mats that provide free, unique material to entice website visitors to sign up for your email list. Send frequent emails with links to popular products or discount codes to encourage them to make a purchase once they're on the list.
Podcasts: Create an audio podcast of your client's material and share it with trusted people. To reach out to a larger audience, post the material on iTunes, Spotify, or Stitcher. (You may also discover a list of influencers to interview by asking customers in your research surveys.)
Social media advertising: Social media advertising is a great way to dip your toes into the ad world. They are generally less expensive than radio or television advertisements; Facebook ad clicks cost on average $0.27. To send ideal consumers back to your website, fill out the demographics of your buyer personas in the audience targeting section.
Video marketing: Take the issues your consumers care about the most and address them in video format. You may submit the film to YouTube, improve it for search, and send people back to your website to join the funnel.
The approach that successful, developing businesses take to lead creation is what sets them apart from "could have been" enterprises.
Amateurs choose a channel based on what they perceive to be appealing and simple, or on the tale of a renowned businessperson who recounts how quickly he or she grew via one particular channel. They make their selections based on prejudice and enthusiasm.
Customers choose a channel based on their needs. This is all part of the qualitative data we discussed previously. They concentrate on long-term channels that are relevant to reaching their target audience.
Then they concentrate on that channel and put in the time and resources needed to thoroughly test it out.
Amateurs are constantly shifting their opinions, second-guessing themselves, and chasing the next new thing.
Investing in a winner is different from investing in a loser because the former attempts to figure out whether the channel is a success and if it's not, shifts gears and tries another one.
They double down on a successful channel by putting even more effort into obtaining outstanding results.
So start by choosing a channel to experiment with.
Here are a few questions to ask when selecting your first channel:
Where are your customers? Where are they located? Where are they going? What platforms are they using?
What's the easiest way to get in front of your customers?
Where will your customers be most receptive to being approached by your business?
Is there an intersection between where it's easy/low cost to get in front of customers, and where they will be receptive to seeing you?
Is there a channel where your offer will fit along with the intent of the user browsing or visiting there?
Once you've decided on a starting point, commit fully. Learn everything there is to learn about that channel and invest everything you have in it for at least three months.
Some channels need considerably longer periods of time, so don't take three months as a rule of thumb. It's more of a bare minimum.
Whatever you do, don't let yourself get sidetracked throughout the course of this study. Focus, complete, and then modify your decisions based on your findings.
Next Steps: Grow Your eCommerce Business
Ecommerce growth tactics and methods are always evolving. What worked a year ago may not work today.
Every company's business model is unique, and what works for one firm may not work for yours.
You'll be able to develop your eCommerce business if you follow this seven-step process.